PERSPECTIVES
---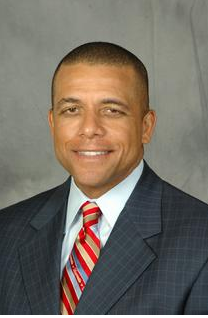 As a Deputy District Attorney in Alameda County in early 2003, I was offered a career-making case. In October of 2002, Demarcus Ralls and his seven co-defendants had embarked on an unprecedented three-month journey of murder and terror. Accepting the case meant I was ready to ask for this young man to be executed. It was the first time in my life I had spent any serious time thinking about the death penalty, in my rush to say yes, I failed to pause and seriously consider what I would have to do.
The bottom-line question I had for prospective jurors was: "Could you return a verdict that would one day require the state to execute a human being? " I believe many of the jurors had watched news stories about shocking murders and had passionately proclaimed, "The killers should be put to death!" Now that these jurors might play more than a spectator's role, they became less sure of their pro-death penalty position.
I began to share their anxiety. The trial had brought out more than the gruesome details of the murders. It provided a window into the life of Demarcus Ralls as a child. Born when his mother was in jail, his role model was his older brother, one of the coldest killers I have ever heard of. What crystallized for me during the trial was something I had slowly been realizing over my career as a prosecutor. I had been witnessing a cycle: Horrific violence carried out by people who had lived through such violence themselves.
Rather than death by execution, the jury sentenced Demarcus to permanent incarceration, to die in prison. I had lost. And yet, I knew that justice had been done.
I now realize that I can no longer argue for the death of another human being. My experience has shown me that state execution is an ineffective, cruel and simplistic response to the complex problem of violent crime. Executing the man Demarcus Ralls had become will not make us safer. But something else just might: Taking the millions wasted each year on the death penalty and spending that money instead to intervene in the life of a child who could become the next Demarcus Ralls.
With a Perspective from Darryl A. Stallworth
Darryl A. Stallworth served as an Alameda County Deputy District Attorney from 1992 to 2007.